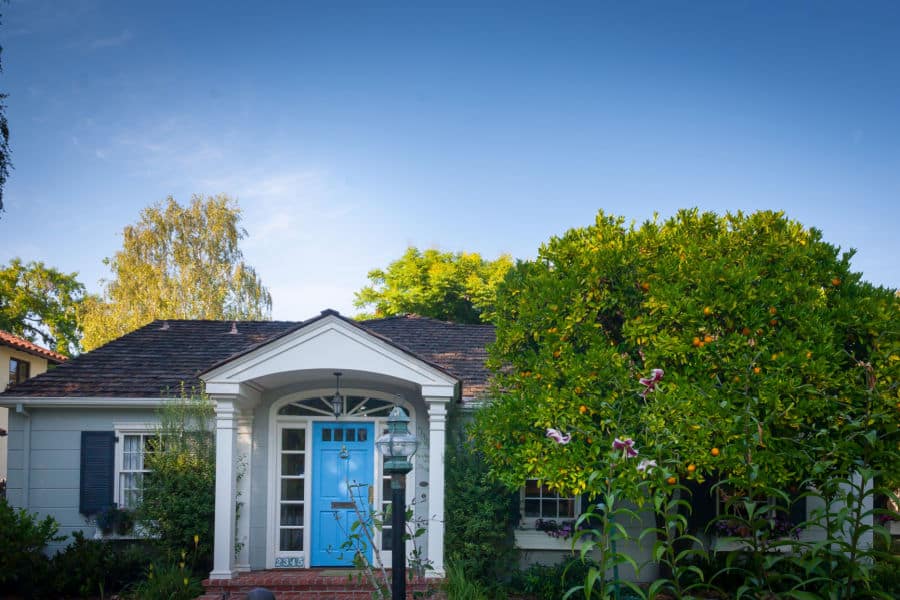 Most Popular Landscape Tree's for Your Front or Back Yard
Looking out to landscape your yard? Great idea, let's get through this together. A common focal point for gardens is a cheerfully shaggy firm-standing tree. Ornamental trees can add life to your dull, stale-looking garden – they bring in shade, privacy, fragrant colorful flowers, and refreshing greens. In short, the perfect landscape trees can bring in accent and color to the grays of urban yards like magic. However not every tree suits everywhere; to decide on the right type of trees for your yard, let us look into the most popular landscape trees loved by gardeners all around. Scroll through the list below to get your hands on the tree specimens that will add flamboyance and dynamism to your landscaping!
Magnolia
With a super calm look and whitish-purplish flowers blossomed all around, the Magnolia tree is undoubtedly one of the most popular backyard showstopper. Soon after the hibernation period recedes and life takes a back turn – we all want our gardens to bloom with colors. That's when the Magnolia tree comes to the rescue. The grand Magnolia blossom begins late in Spring and continues till Summer. You might fuss over the short blooming period, foliage, and novel branch-spread pattern of this tree. However, watch a Magnolia bloom with saucer-shaped flowers that come off with a purple base softly blended into white tips, and you would know why this tree is worth it. The magnolia blooms may smell like citrus-honey, a sweet candy, smudged violets, or tart lemon – in either case, a quick sniff of these flowers is surefire to win your heart. A few flower pieces in water can incense a whole room. Magnolias require full sunlight or a mild shade to thrive. If you reside in a relatively warm area, that's a plus. Plant your Magnolia tree in an area shaded from the afternoon scorching sun. These trees grow up to 15-30 feet in height and 10-15 feet in width and attain maturity in a span of ten to thirty years (at max). Did you know? The two main varieties among magnolias include the Star Magnolia and Saucer Magnolia, both of which can be the showiest ornamental trees for your yard!
The Japanese Red Maple
As suggested by the name, the Japanese Red Maple is synonymous with an eye-popping display of the rich shades of red. A delectably bright red foliage takes place in spring, which is then followed by a burgundy shade in summers and a scarlet hue in autumns – the Japanese Red Maple thus offers your yard a visual interest round the year and is loved by gardeners. Not just the leaves, but the bark of this tree comes off in warm tones of black and red too that add a cozy feel to dry cold winters. Apart from its visual appeal, the Japanese Red maple is hardy, resistant, and highly adaptable with minimum maintenance needs. It has non-disruptive roots and grows well under full or partial sun; however, extremely hot weather may leave it tattered or burnt. Although this deciduous tree only grows up to a moderate height of 15 to 20 feet (upon maturity), you can prune it to any height you desire. Plant it in line with other understory trees to create dazzling color contrasts within your compact lawn. The Red Maple tree is one of the most popular ornamental trees out there with weeping and non-weeping varieties. A Japanese Red Maple can perfectly anchor your landscape with an electric pop of red! Fun Fact: In Japan, the Maple Tree (also known as the 'Autumn Welcoming Tree') is planted in the west of gardens, the direction from which autumn season comes in.
Dogwood
If you are looking for something much more than just a flowering landscape tree that offers a floral extravaganza during Spring, look no further. Dogwood trees bring in year-round colors, beauty, and charm to your yard and are the most popular lawn trees around the USA. It offers a profusion of pink, white and red blooms for spring, lush red foliage for fall, luscious berries to get wild birds during winter, and peculiar branching patterns throughout the year. So, with this one tree in your garden, you get to enjoy a versatile specimen that earns its keep all around the year! Dogwood trees thrive best in well-drained organic soil with full sunlight to partial shade. Make sure the soil is not too dry. These trees grow up to a height of 15-40 ft under optimal conditions. Surprisingly, the spread of Dogwood trees is often greater than their height which makes them the perfect landscaping trees. A dogwood tree takes a moderate to slow pace and grows around a foot or less each year. To clear away any misconception, these trees do bear berries but they are so small in size and so loved by birds that you will hardly have to clean any. Fun Fact: The general name 'Dogwood' emanates from the colonial description of berries that are otherwise edible but do not suit dogs. The 'Flowering Dogwood' was, however, named after the showy milky white flowers that it blossoms with.
Redbud
The brilliantly lush purplish-pink blossoming of a
Redbud tree
welcomes Spring-like none other. This is probably the first tree to bloom each year, bringing in a breath of fresh air soon after the winter season departs. With a handsome height of 20 to 30 feet and a similarly wide spread, Redbud brings your backyard a dramatic display. Native to California, the Redbud tree is an extremely stable invasive tree – you can call it a tall shrub or a relatively shorter tree with multiple trunks and a beautiful branching pattern. The natural lifespan of a Redbud tree ranges between 50 to 75 years. In between the lovely pink flowers and heart-like leaves, this tree is indisputably a beauty to behold in your yard. Before the leaves come in, these magenta buds unfurl into wide-opened pink flowers. Besides being excellently ornamental, these flowers smell simply great and are edible too. With blankets of pink blooms, tart yellow foliage, a dense canopy, and awe-inspiring silhouette, nothing can keep the Redbud tree from enriching your landscape with blazing colors and pretty branching round the clock! Interesting to know! While an ornamental tree might sound like a delicate specimen, the Redbud tree would have you amazed. This incredibly strong tree can adapt to almost all soil types and can stand ice damage at -20 degrees even.
Bottom Line:
Whether you are a novice or an adept gardener, a little help can always be sought by checking on the most popular landscaping trees grown around your region. Further, spot on the right trees by narrowing down your goals – do you solely need a focal point to your lawn, or you hope to get a deal of privacy and shade too? In either case, no more waste money on remodeling and renovation plans. Instead, plant ornamental trees in your backyard and watch your property's curb appeal and value amplify wondrously!