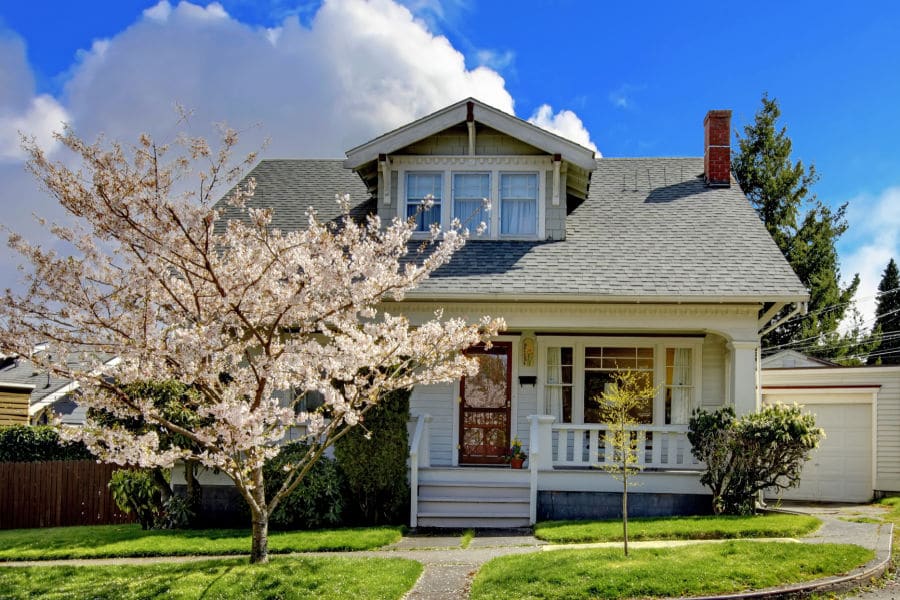 Is It Okay To Buy Trees Online?
With the progress of the internet and e-commerce, we have certainly outgrown the times of moving to the malls and shops to buy every single item. Particularly, with the recent pandemic, shopping is now all about couching in your home and navigating through online shops simply through your cellphone, laptop or tablet. In such times, when you can order yourself anything online, why not trees and plants? You must not need to drive to a nursery, violating the 'stay home' and 'social distancing' rules merely to get yourself a plant. Like everything else, navigate to the online store of your favorite nursery and get yourself the plant you've been longing for. But is it similarly okay and fine to order plants online?
Below are five reasons why it is absolutely alright to online order plants for your landscape.
1. Save Time & Effort
What could be more effortless than ordering goodies that you need from the comfort of your home? When it comes to ordering plants, it is not only effortless to order plants online but is even beneficial to do so. You can review the catalog of each nursery in detail to know what they have to offer. Most nurseries would upload their catalog featuring their plants before the season formally begins - this helps you narrow down your options well in time. You can also study the features of each plant and make a quick comparison between your favorites using the in-built website comparability features.
2. Personalized Service
With the spectrum of online shopping broadening, one does not have to compromise on his need for a personalized customer service while shopping for plants online. Most nursery websites have customer support representatives available 24/7, with whom you chat live through the website to have all your queries addressed. Also, all nurseries have their comprehensive catalogs/brochures readily available where you can get all the information related to your desired plants. Most of the time, these petty details involving the watering requirements, expected age and height on maturity, growth period, etc. would be available on each tree's page. You can also look into the pictures of the trees to have a better idea of how it'll look like in your yard upon maturity.
3. Options & Availability
A prime reason why you just can't miss the online plant shopping experience is the availability of a broad range of options on one page. You can easily swipe between summer plants, evergreen plants, and many other varieties grouped by attributes. Also, online shopping websites are integrated with the inventory systems of nurseries – that way you can have a regular update on when your desired plant is available or is out of stock.
4. Quality
Having doubts about the quality of a plant you are buying online is understandable. Merely looking at the picture of a tree and determining its quality is difficult. However, you can work that out by reading customer reviews and obviously, by choosing only reputable nurseries. With online shopping, you also get the perks of sellers' guarantees and replacement options in case the plant turns out to be not so good.
5. Cost
Online shopping of trees offers customers a cost-effective way to purchase the trees they love as compared to walk-in purchases. All the preliminary storage, and overhead costs are borne by the seller. With all these savings, it's a win situation for the customers to get their desired plants delivered to their doorsteps for lesser costs. By shopping online, you also get registered with the website to receive monthly newsletters and stay updated on the new additions of plants, sales, and other special offers.
Bottom Line
When it comes to online shopping of plants, a wide number of nurseries are available that offer different plants ready to be delivered. To search and lock the best deal, compare different nurseries to learn about the best prices and read reviews for each nursery to know if it delivers quality plants. Happy online shopping to you!