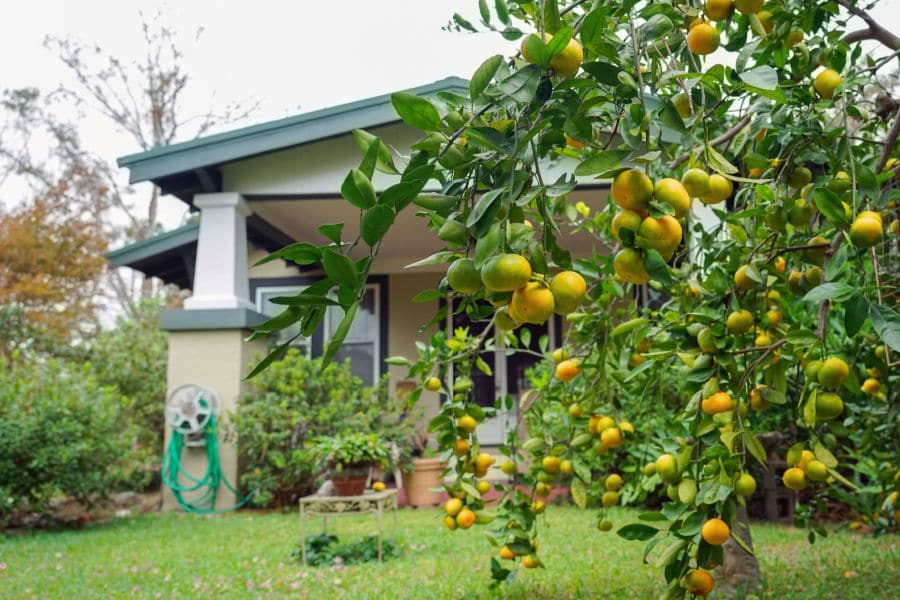 18 Cost-Effective Ideas for your Yard
Who says establishing a
garden
requires you to break your bank? Some cost-effective garden ideas can rejuvenate your gardens like wonders, and that too without disturbing your budget. We have pulled together some quick fixes to make your garden stunning while saving you cash. You may start from painting those empty tires, or by repurposing those old pots in the corner, the trick is to stir a new life into your dull-looking garden without having to spend huge sums of money. Ready to get going with a brand new garden? To get started, try some of the following easy tricks perfect for gardens of all sizes.
Use Seeds
A garden is meant to plant different crops, and the cheapest way to have a flourishing garden is, to begin with, seeds. Those can be vegetable or flower seeds, or even fruit seeds – all that you need to check is the packet size as you might not be supposed to sow all of it at one time. Seeds can be found from garden centers, nurseries, and retailers, or even from DIY stores. You can also try ordering them from any reputable online store.
Use Perennials
We all love flowerbeds full of colorful stunning plants, don't we? You can have your flowerbeds nourished by using perennials that can be further divided. Don't worry; amateur gardeners can also do the same using clump-forming perennials like Geums, Hardy Geraniums, and Astrantia. You can pull a plant out of its pot and divide it into two to three parts each having roots and stalks. Each of these parts can then be planted within the flowerbed, and the next time when they grow, you can repeat the process to yield more plants. Soon, you'd have your flowerbed full of colorful plants with no extra expense.
Shape up your garden
Another easy and cheap way to remodel your garden is to define its shape – can be a circle, square, rectangle, or any other. Mark it using ink, string, or a spade and cut away the extra grass. This might sound difficult but is only a matter of a few hours.
Use containers
But you don't even have a lawn? Still not a problem. Planting in containers can make transform the look of your garden with blooming flowers. This idea is particularly effective for rooftops, balconies, patios, and other paved areas. However, this has to be borne in mind that containers may restrict the growth of roots. You may have to punch holes within the container to ensure effective drainage and sustainable root growth.
Paint the fences
You'll be amazed to see the difference a single stroke of paint can make to your stale-looking garden. A vibrant coat of paint can add to that fresh green look of grass and flowers. The color of paint, however, is a difficult decision to make. Garden designers suggest going with dark, subtle colors to compliment the vibrant looks of a garden – a dark-colored fence also absorbs in the shed, and other items of the garden are more focused. However, choosing the universal fence color, white, is neither a bad idea. Any other color that compliments the trees or flowers in your garden can also be a good choice.
Bring old furniture to use
An effective way to transform your garden is to recycle scrap. An old tired drawer or an outdated sink can serve as a great planter. Before you discard any furniture item from your home, do give it a second thought if it can come to use in your garden.
Make way for birds
Be welcoming to birds. To attract more birds to your garden, you can install birdbaths, bird feeders, and you can also set up birdhouses within your garden by recycling cartons, milk bottles, and shoe boxes. Bring out some creativity and paint them colorful or adorn them with little decorative items. More birds mean more chirping, more singing, and more chances of pollination. Exposure to pleasant bird chirping is scientifically proven to reduce stress levels, fatigue, and anxiety among humans.
Make a vegetable patch
Adopt the 'Grown Your own trend' for even the smallest and apparently useless places of your garden and watch your savings grow. To bring any corner of your garden to use, just clean that corner, nourish and prepare the soil therein and plan vegetables of your choice. It will increase the productivity of your garden and will save you the cost of veggies. Start with chilies as they are the easiest to grow, have a large variety and offer a vivid green-colored crop to your garden. Other reasonable choices include peas, lentils, beans, chickpeas, soy, and legumes. What you choose to grow is your call, and the options are really endless.
DIY garden bar
Want to transform the entrance to your garden? Install a DIY cocktail bar. There is absolutely no need to spend money on ready-made cocktail bars – you can make one by yourself. Update your potting bench with drinks station and paint it using vibrant colors. User primers, base coats, and polishes to make it look real. Also, the choice of colors can make a great difference to how your cocktail bar looks like. A Miami pink color can add an energetic flavor to it, whereas mauve or pistachio shades will blend in with the seasonal bloom of your garden. Seal it with polish or waterproof wax to save it against sunbakes. And yes. Where are the drinks? Don't forget to add a drink dispenser, fancy glassware, and your favorite drinks in there.
Make it feel like home
With the evolving trend of gardening, gardens feel like rooms to our homes. You can personalize your garden by adding a cozy feel to it. Use an outdoor rug bearing some cool patterns and bold colors. This will synchronize your garden to your home. You can further use garden lamps and lanterns to enhance the looks of your garden.
Hanging baskets
Want a fresh stream of colors into your garden? Add hanging baskets to it. You can plant colorful flowers within these baskets such as verbena or petunias, or fuchsias, or you can grow instant vegetables. Paint them using sharp colors and hang them against the branches of your trees.
Install new lights
Do you know the quickest way to transform your outdoor space entirely? Install new aesthetic lights. Outdoor lamps are on the high these days, and there is no wonder to it. Solar outdoor lights, garden lamps, string lights, and battery-operated lanterns are available in various types, shapes, and colors. You can also go for fairy or festoon lights – hang them with the branches of trees or fix them on shrubs. String lights can be wrapped across a pergola or a tree, or even a parasol. You can dine around trees illuminated with such lights, or you can stroll around there in the evening.
Illuminate the plants
In addition to your garden, you can also install lights to illuminate individual plants. Stake or spotlights can be scattered amongst shrubs or can be stuck in the window boxes for an instant 'OMG' look. These little lights are inexpensive and can instantly transform your lawn. To save a little more on your energy bills, you can also prefer solar lights to enable a full day charge and a full night illumination.
DIY pond
Another easy idea to connect your garden to nature is to have a pond installed within your yard. It would require you to be a little creative, and that's going to be worth it. Start with digging a hole in your garden, and don't forget to add a pond liner to the bottom. Cover it using pebbles, small stones, and decorative rocks. Lastly, fill in water and add some baby fishes to it.
DIY outdoor cinema
An Outdoor cinema is always a good idea – you can have a movie night with your friends and family under the starry sky, literally anytime. And believe us, it is super easy to install. Pull that white king-sized bedsheet off your bed to set the screen and place a projector parallel to it. Use strings to fix the sheet and maybe a table or a heightened stool to place the projector. And that is it. Pair your favorite movie with popcorn or other snacks. Caution: Be careful about your seating and take appropriate measures to prevent any wildlife hazards.
Reuse plastic bottles
Plastic bottles are way more durable than any other item. They take around 1000 years to biodegrade, and so, you must not throw them away. Instead, consider reusing them for potting, and planting. Cut one side open, fill in soil, add some compost and dig in seedlings – water it regularly and place it under fine sunlight.
Tree love
Lastly, what is a garden without trees? Trees make the most inexpensive yet the most prominent addition to your garden. If you are an amateur gardener, begin with small trees like the Juneberry, crab apple of ornamental cherry trees.
Gravel paths
Invest some time making up the entrance path. In comparison to paths and patios, gravel is quite an affordable choice and is relatively easier to set up. You only need to mark the area and lay it out in place, scrape away any excess grass and soil, and spread gravel on it. Your gravel path must be at least 2.5 cm deep. You can also opt for greyish black stones, or honey stones depending upon what better goes with your outdoor space.