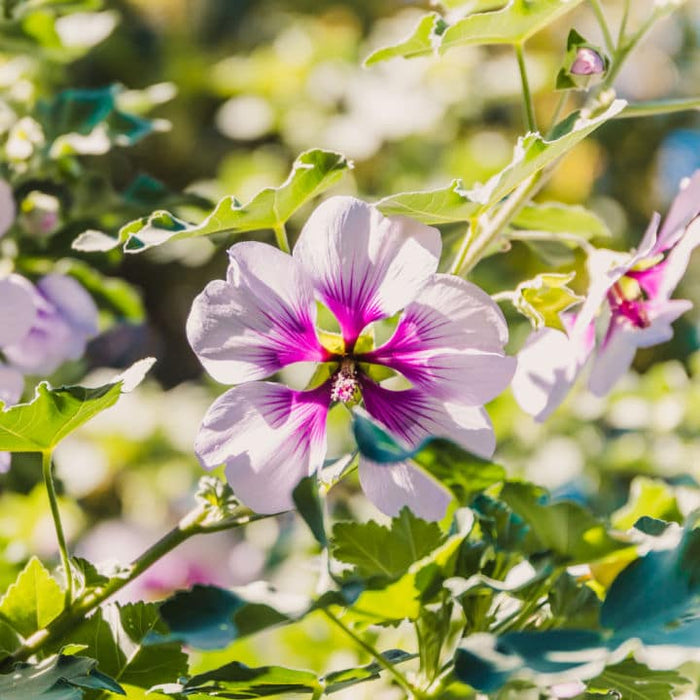 Aphrodite Rose of Sharon | Shop Shrubs
Original price
$34.95
-
Original price
$49.95
This deciduous flowering shrubs versatility is only exceeded by its beauty. Perfect for hedge, screen, centerpiece, planting in mass. Aphrodite has been a favorite in landscapes for decades!
--
Aphrodite is a highly versatile ornamental shrub, presenting an impressive appearance as a single, specimen planting or en masse. Plant several as a hedge, or group a few at the edge of a flower bed for a tall, eye-catching splash of color. Aphrodite will provide you with gorgeous flowers for an exceptionally long time. It vigorously blooms from early summer and into fall. The 4-inch, rosy-pink flowers encapsule deep red eyes and have a slightly ruffled appearance to the delicate petals.

The diamond-shaped, dark-green, jagged foliage contrasts beautifully with the brilliant flowers. Making it an absolute head turner. Aphrodite is very hardy, able to tolerate poor soils and some drought. It's resistant to heat and humidity and also resistant to air pollution. Deer generally leave it alone, but hummingbirds and butterflies love it.
Vigorous Bloomer
Low Maintenance
Deer Resistant
Growing Zones: 5,6,7,8,9