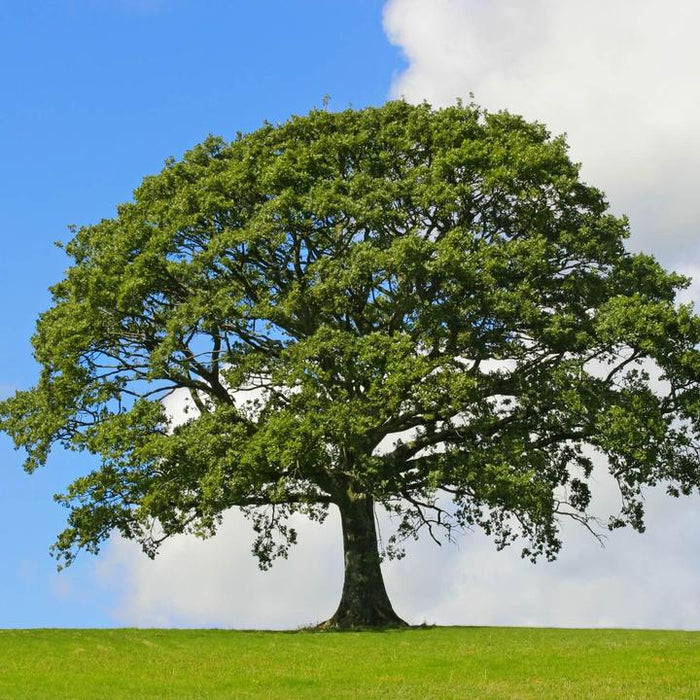 White Oak | Shade Tree
Sold out
Original price
$34.95
-
Original price
$49.95
A beautiful imposing tree that can be enjoyed for generations. This extraordinary tree is known for its size and strength!
--
White Oak (Quercus alba) is an exceptional specimen and a historically important tree revered for hundreds of years even by Native American Tribes.
This is an extraordinary wildlife tree well-known for its size and strength. White Oak develops into a living statue with a magnificent spreading habit, strong wind-resistance, and branches growing in wide angles. It's a long-lived tree with some being documented at over 600 years old.
Give it plenty of room to reach its maximum potential. The White Oak will have you awestruck standing under its massive limbs that extend far out from its silvery-toned trunk. White Oak tree delivers preeminent habitat and food for wildlife.
White Oak provides an instant impression of strength and stability. With its broad crown and unique textured bark. New leaves emerge with a soft fuzzy down and pinkish tint. As they grow, they become large, leathery, and smooth. In Fall you'll enjoy colors ranging from red to purple and the acorns are a favorite for wildlife.
Extremely long lived
Important Wildlife Tree
Large leaves with Beautiful Autumn Color
Growing Zones: 3,4,5,6,7,8,9