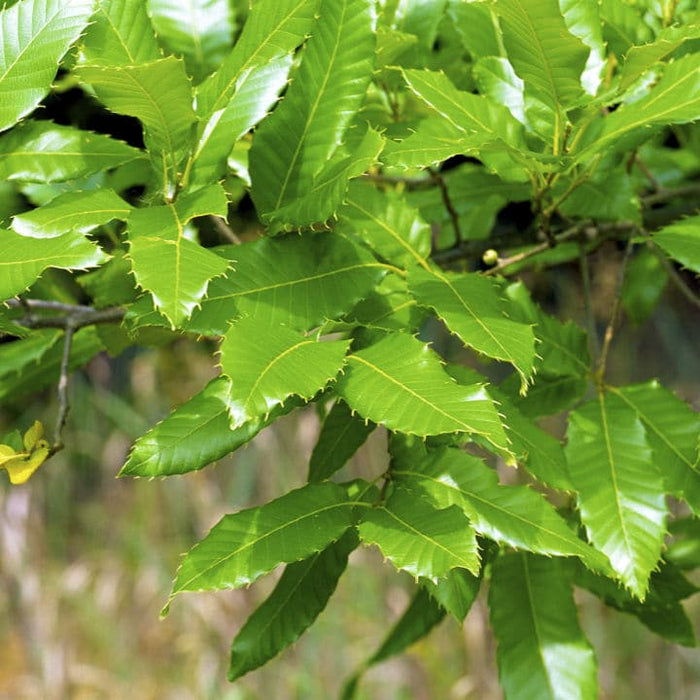 Sawtooth Oak | Shade Tree
Original price
$34.95
-
Original price
$49.95
One of the fastest growing oaks. The Sawtooth oak can grow up to 30 feet tall in just 15 years and is a favorite of wildlife.
--
Oaks are known for there majestic presence and shade coverage. They are also notoriously slow growers. If you want the landscape benefit of an oak without having to wait half a century to get it, Sawtooth oak is the tree you're looking for. It starts out with a pyramidal shape, but it matures to a broad, rounded canopy with dense leaves making it great for shade.

The Sawtooth Oak is an attractive shade tree with dark lustrous summer foliage and clear yellow to golden brown fall leaves. Also great for drawing in wildlife, the sawtooth oak is a favorite for many animals.

Sawtooth oak trees will grow in a wide variety of soil types. However, for best results Sawtooths should be planted in areas with fertile, well-drained soils that receive full sunlight.
Fast Growing
Produces Acorns at a young age
Wonderful Fall foliage
Growing Zones: 4,5,6,7,8,9