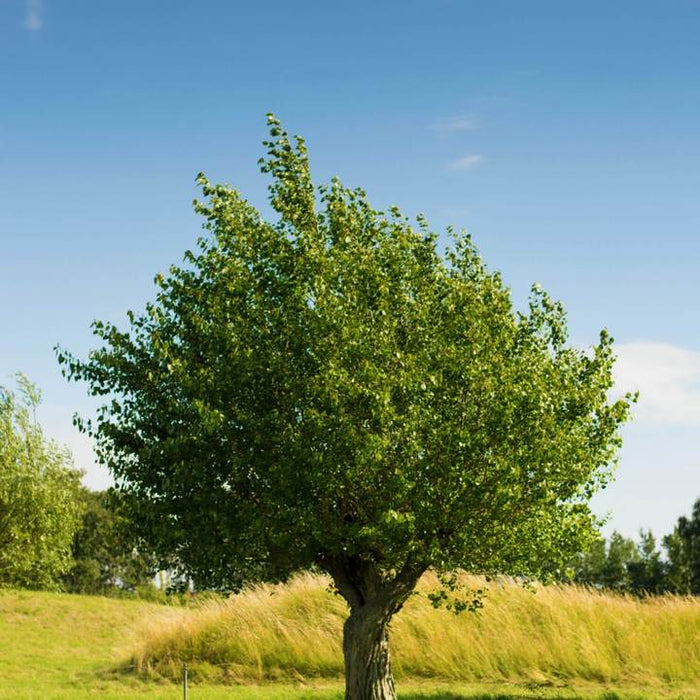 American Elm
Original price
$34.95
-
Original price
$49.95
Bring a nostalgic feel to your yard with this classic shade tree. The American Elm is fast growing and has foliage that transitions beautifully from season to season.
--
Elms are loved for their graceful, stately shape, with branches like spreading fountains, and their green leaves that turn gold in fall. The American Elm will grow nearly anywhere in Central and Eastern America. From the humid, hot climate of the Deep South to the cold, unforgiving temperatures of the Northern Plains, this tree thrives.
The American Elm grows fast in any type of soil and environment. Just take a few moments to plant this tree and you will enjoy it for the rest of your life. With very little maintenance, your American Elm will grow 3-6 feet each year. From polluted urban neighborhoods with poor soil to pristine country landscapes, the American Elm survives.
With a beautiful tall trunk and large thick leaves, the American Elm will be a wonderful source of shade for generations to come as they are known to live up to 300 years.
Beautiful Vase Shaped Branching
Classic American Shade Tree
Great Street Tree
Growing Zones: 2,3,4,5,6,7,8,9