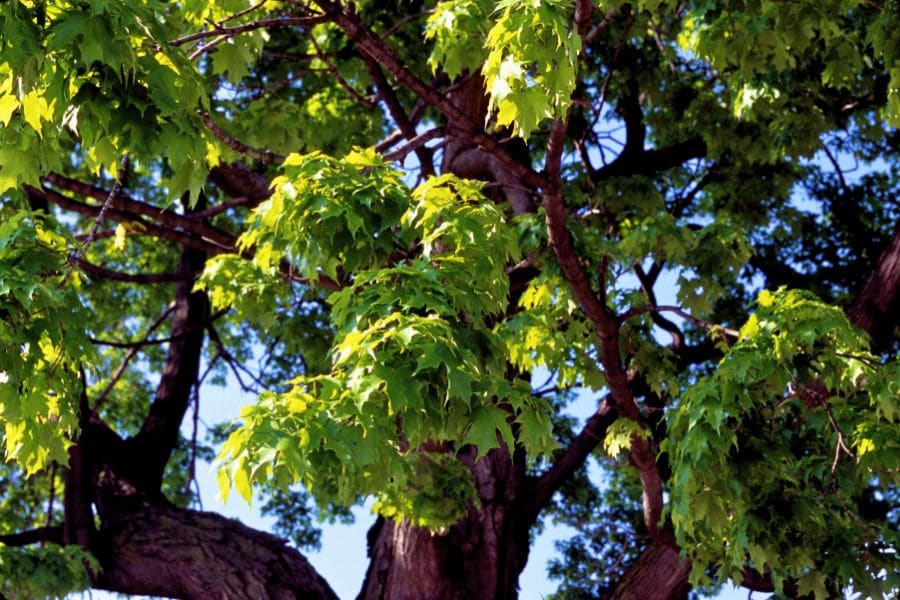 Top 8 Privacy and Shade Trees for Your Yard
Privacy trees can make a huge difference to your yard. Gone are the days when the only way to get rid of peering neighbors, ugly views, and the 'not-so-good' street lamps was to grow a gloomy conifer tree. Duh? You can grow a variety of other trees that are attractive, fun to grow and offer privacy to your garden. Continue reading to learn more.
How to Choose the Right Privacy Tree
Before you buy any tree, reiterate the purpose why you really want it. Young trees would come for a cheaper price and establish better. However, if you want to attain privacy sooner, do consider how fast a tree may grow. If the tree is slow in terms of growth, the mature specimens of this tree are likely to be super expensive. Such young trees would take years before they mature. For example, the Paper-Bark Maple, scientifically known as Acer Griseum is one of the most beautiful garden privacy trees. There is no doubt to the glory this tree adds to the host garden, however, it takes quite a good time to mature. On the contrary, fast-growing trees can also trigger problems if they grow too big someday. Before you buy a fast-growing tree, make sure you consider the shape it takes upon maturity. A vase-shaped, cascade-like, or an upright tree won't have all its branches spread in your neighbor's garden. Your trees must not outgrow the boundary of your garden, or else you are legally obliged to prune them down. Following are some of the all-time favorite privacy trees of gardeners around the globe.
Chanticleer – the best of tear-drop shape trees
The Chanticleer tree, scientifically known as 'Pyrus Calleyrana' is the perfect privacy tree one could ask for. When choosing privacy trees, shape of the tree makes a big difference. Professional gardeners are always in the favor of planting tear-drop shape trees as they won't block much light. The Ornamental Pear Chanticleer is the perfect street tree. It is easy to grow, resistant to harsh winds, pest-free, tolerant to air pollution, and has low maintenance needs. On top of that, it has a gorgeous white blossom during springs and an adorable autumn foliage.
The Evergreen Magnolia for a four-season privacy
Privacy is our basic need, and it's not only limited to Summers and Springs when the privacy trees are in their full bloom. If you want a privacy tree that is on duty all around the year, the Evergreen Magnolia is the best choice to make. The Evergreen Magnolia has verdant green leaves and will protect you against spying neighbors or an ugly street lamp. Fortunately, vigilant pruning won't allow it to cross your garden and peek in the neighboring gardens.
Amelanchier – the substitute to net curtains
You may want the privacy trees from your yard to reach your bedroom height. Maybe because you don't want to wake up to the unpleasant view of street lamps and congested colonies. The Amelanchier tree is the deciduous tree that will shed leaves in winter – but that's alright. Winters are usually featured with sealed windows and closed curtains. It has an adorable vase shape, and a pretty color that will refresh your being. With an Amelanchier, you will have enough space and sunlight reaching the ground to plant other things.
Pleached hornbeam – the best for street privacy
A row of
evergreen trees
close to the garden of a neighbor is not a good option if it blocks their light. And that is one problem with Pleached hornbeams. However, a row of Pleached Hornbeams offers less light blockage than a row of towering conifers will do. Also, it is much prettier and more attractive. Garden designers would often choose to design a city garden with a dense row of Pleached hornbeams. If you want privacy from a busy road passing by your home, or you wish to blot an eyesore, do consider planting in pleached hornbeams.
Black cherry plum – privacy and fruits together
Privacy needs not to be at odds with crops. To screen your garden against unwanted intervention, you may also consider planting fruiting ornamental trees. They have huge blossoms and glamorous leaf-color to offer. However, not all of them might be too open to light. A winter-flowering cherry tree has widely spreading branches that may block light. An upright ornamental cherry tree is therefore a better choice for domestic yards. For instance, a black cherry plum tree can screen your place against unpleasant views. It has an overwhelmingly beautiful spring blossom and a tendency to grow upright that won't block incoming light.
Crab apples – better privacy, more fruit
Crab apple trees will offer privacy alongside a generous crop. In the modern market, most fruit trees are available on a dwarf rootstock – must check the seller note for expected height upon maturity before buying. A privacy tree needs to be allowed to outgrow the normal size of
fruit trees
. As fruit trees would not usually grow enormous, they make a relatively good choice for medium-sized domestic gardens. Crab Apple trees won't exactly screen your garden against the outdoor world but will give you a sense of privacy and closure.
Cotinus coggyria – don't mistake it for a shrub
For medium-sized gardens, not always do small trees make the best choice. Sometimes, you could also go for a large-sized shrub. Often shrubs would grow up to the size of a small tree. The best part about having shrubs is that they are easier to prune. A good privacy shrub is the Smokebush or Cotinus. The Cotinus Coggyria, also known as Grace, will eventually grow to the size of a tree and is super easy to shape. As it grows, it will wear a glorious red color. A Cotinus is a fine example of shrubs that will grow big quite fast – will offer you privacy and have pretty red leaves that will turn golden during autumn. It would go with all kinds of shapes and cuts so you could prune it to your choice.
Silver birch – the favorite of gardeners
Silver Birch is so closely related to RHS Chelsea and similar shows that people would often take it as a gardening cliché. However, there is much to love about Silver Birches; their pale winter bark, their tendency to offer a quick cover, and their pretty vase-shape. Whatever spot of your garden is open to outsiders peeking in – plant in a silver birch there. It won't grow too big, and even if it does, you can cut it down as you like.
Robinia Frisia – the tree with a unique leaf color
The Robinia Frisia has a refreshing leaf color. They will have bumblebee, yellow leaves during spring, but soon in summers, these leaves will have a touch of green. These are considered suburban trees, and gardeners often have some considerations in terms of their leaf color. A Robina Frisia can be too big to be planted close to the house and may need regular pruning. The right position in the garden can help the Robinia tree offer a cool summer shade, a refreshing color, and stunning privacy to your garden.
Planting spot makes a big difference
The conventional thought most gardeners have is to plant their privacy trees around the boundaries of their property. This is primarily because they want to have a hedgerow for privacy and the maximum room in between the garden. However, that's not a very good idea. This may bother your neighbors, obstruct the side furnishings and draw a visual boundary to your garden making it look smaller. A better way is to plant medium-sized trees within your garden that are slightly off the center (at a reasonable distance). That way, both your garden and windows would be protected against intervention, and there would be minimum blockage of light. The principle still applies if you have a larger garden and want to plant in privacy trees. Make sure you plant your trees between your house and the thing you specifically want to screen your home against – this may be any street light, a busy road, neighboring homes etc. Privacy tree types and the best considerations thereto greatly vary with the size of the host garden.
Is it okay to plant trees close to the house?
The decision must be a very well-thought one. The thumb rule to this says, 'the distance between a tree and a house must be at least three-fourth of the tree's height'. Trees are always beneficial to gardens and would least likely cause any harm thereto. Some of the most harmless and compatible trees include pear, plum, apple, hawthorn, birch, and rowan trees.
Prune your tree regularly
Don't take that tall, resolute tree down merely because you don't get to enjoy enough light. Having privacy trees doesn't require you to compromise on other benefits of nature. An easy way to have privacy as well as a fine influx of light into your garden is to prune them regularly. Consider thinning down the overly shaggy branches of your trees, particularly the lower branches. Pruning your trees the right way can make a big difference to your garden – it is well-advised to have a professional onboard rather than any sell-proclaimed handyman with an ax.
The best privacy tree
Honestly, there exists no such thing as the best privacy tree. You must choose the best tree for your privacy. Trees come with various features ranging from height, spread, growth rate, maintenance needs, etc. You must consider your garden type, size, region, and the features you prefer to have. Also, in the case of privacy trees, be mindful of their traits to surpass your garden and peek into your neighbor's space. This can be problematic if such trees bother your neighbors.
More about Garden Privacy
Unfortunately, gardens are often overlooked. Making your garden private is not all about planting in tall trees that will make a thick wall of green all-around your property. Making your garden private involves choosing the right specimens that suit your garden, combining shrubs and trees, hedges, screens, and fences for the ideal privacy. Choosing each of them requires a comprehensive knowledge of the same. A little research can help the cause. Happy gardening to you!