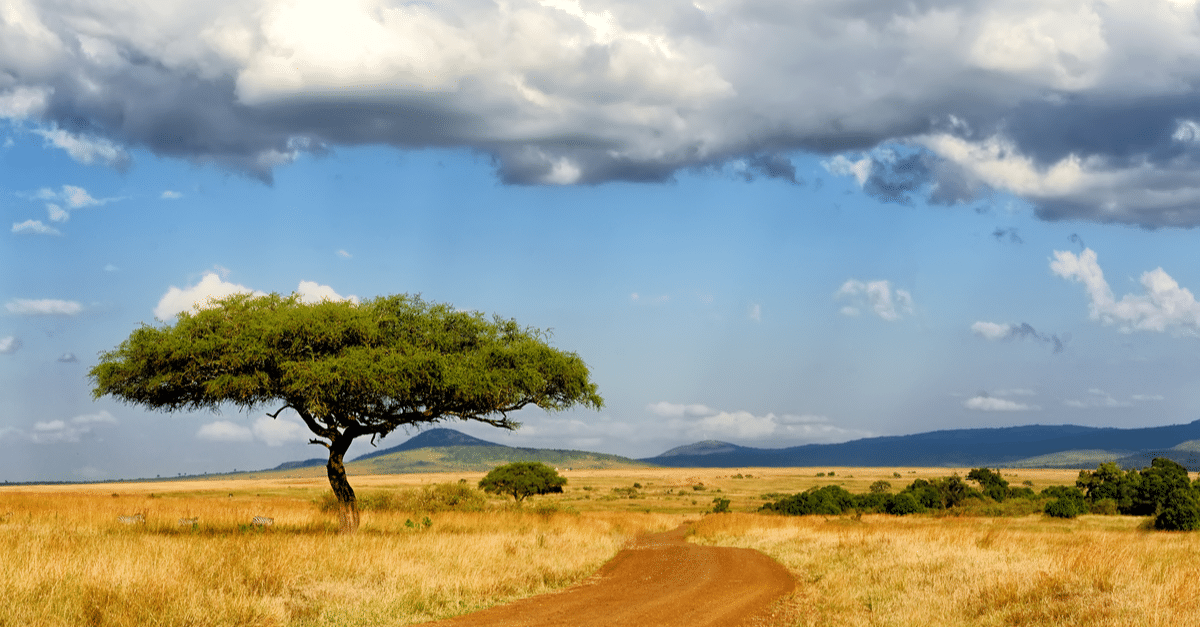 Top 13 Heat Tolerant Trees
When summers are at their peak, nothing feels better than a tree that offers shade and some space from the searing sun. While trees online save you against the blazing sun, they might suffer severe damage from direct summer sunlight and a high temperature. Not all trees perform well in the heat, but some specific heat-tolerant varieties would comfortably stand long periods of high temperature. Below, we have gathered some of the best heat-tolerant trees that would easily survive oppressive summers.
1. Acacia
Acacia is an exotic tree but is still adaptable to most landscapes, particularly those in hot regions. They bear small blooms during the spring and showcase colorful foliage during the autumn season. Acacias don't take long until they mature – they soak in lots of sunlight and offer a cool shade in return. They are best suited to Zones 9-11.
2. Ash
Ash trees are low-maintenance trees with a handsome height of 80 feet. They have shade-creating branches widespread all around. Only opt for growing Ash trees in your yard if it has enough space to contain a full-grown ash tree. Ash trees have over 50 varieties to choose from and are well suited to hardy zones 4 to 9.
3. Buckeye
Planting a Buckeye tree into your backyard is a great option as they have large leaves and plenty of seeds that can be germinated and sprouted into new trees. They need a lot of water and are tolerant to high heat levels. They have a handsome height and are adaptable to hardy zones 4 to 7.
4. Catalpa
The Catalpa is famous for its large-sized showy flowers, fast growth, and handsome height of around 60 feet. Adding them to your landscape is always a great idea – they are not only loved by humans but also by hummingbirds and bees. They are well suited to hardy zones 4 to 8.
5. Cedar
Cedar trees are gorgeous, large, and evergreen species. During winters, when dusted with snow, they look like reindeers, and during summers, they offer cool shade. With a little deal of effort, they can also be germinated from small seeds. They are well suited to hardy zones 2 to 9.
6. Crapemyrtle
Crapemyrtle trees are a gift from the southern lands – they can tolerate high levels of heat and long hours of direct full sunlight. With this tree, the more sun, the merrier blossoms you'd get to see in your yard. Plant these trees during late summers and take extra care of them during winters. They are well suited to hardy zones 7 to 9.
7. Eucalyptus
The famous Eucalyptus tree would keep growing at its pace during hot seasons and even during drought times. It grows up by six feet each year and thus, requires regular pruning and trimming. It has fragrant leaves that make your garden feel fresh and energetic. These trees are well suited to hardy zones 8 to 11.
8. Hackberry
The Elm tree's look-alike, the hackberry tree yields purple drupes that reach the skies and offer food to wildlife. These trees are low-maintenance trees and would do fine without much attention and time in almost all kinds of environments. They are well suited to hardy zones 2 to 9.
9. Juniper
The Juniper tree is a heat-tolerant evergreen tree that is commonly found in many domestic gardens for its versatility and highly tolerant behavior. Well-drained soil that can hold moisture within its roots would help a juniper establish and grow well. Juniper trees are well suited to hardy zones 5 to 9.
10. Oak
Oak trees are mighty ones, and we all know that. In addition to their handsome size and widespread, these trees are tolerant to high temperatures. They establish quickly and grow up to a height of five feet within the first year. These trees are well suited to hardy zones 6 to 9.
11. Pine
With Pine trees, comes their classic scent wafting through the landscape during summers. Pine trees can be germinated from seeds and are easy to grow. They last throughout summers, and during winters, you can adorn them with Christmas ornaments to have your Christmas trees in style. Pine trees are well suited to all hardy zones.
12. Poplar
The Hybrid Poplar trees are well known for their fast growth and ability to thrive in nearly any area. With their 30 feet widespread, they will offer huge cool shade to your yard. The Poplar tree wood is widely used for furniture manufacturing and as firewood. They are well suited to hardy zones 3 to 9.
13. Silver Linden
Just as the name suggests, the Silver Linden tree is the perfect ornamental tree that grows up to a height of 50 to 70 feet and looks gorgeous upon maturity. It yields yellow flowers during the spring season and crisp golden leaves during Autumn. Silver Linden trees are well suited to hardy zones 4 to 7.