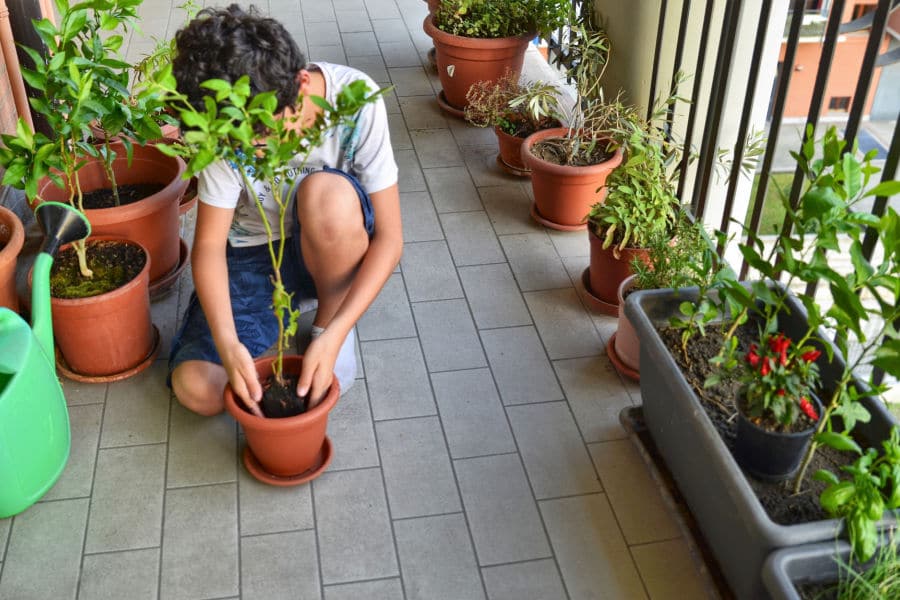 How to Plant Your Perfect Patio Garden
Planning your patio causes you to think of several ways how you can utilize your outdoor space, which paving to install, choosing the furniture that suits your space, the budget you fix to set up your garden, and much more. You can create an awesome, durable patio that perfectly suits your needs and lasts for several years only by planning a little. While seasoned gardeners may do this planning easily, beginner gardeners do need some help at hand. Below, we have summarized tips from some of the best gardeners to help you plan your
patio garden
effectively.
1. Have your objectives sorted
An outdoor space can have several uses – you may want to set it up to spruce up the value of your property, or you may want to spare the maximum space for planting and vegetation purposes. In either case, keeping your objective in mind before you begin preparing your patio is super important.
2. Position your patio
While you begin, do consider the best position for your patio. This can involve several factors such as where does the sunshine the best? Or where can you achieve maximum privacy? In case you have pretty views surrounding your place, you can also position your patio parallel to them in order to have a good relaxing time therein.
3. Think about the size
Thinking about the size of your property that you are willing to dedicate to your patio is also very important. You may only want a small cozy space for two or a wide family area for Sunday evenings with your family. Once you have decided on the size, you can then, accordingly purchase the furniture that fits the space perfectly.
4. Consider zonal spaces
You can effectively add zones to your patio by splitting levels with stepped areas. You can use plants combined with features like walling, edging, and paving circles to define the boundary of each zone.
5. Style your patio
How you choose to set up your patio is a reflection of your styling sense and personality. You are free to style it aesthetically or energetically, however, make sure to match the style and looks of your home while doing so. If you have your house modernly built and furnished, a contemporary paving style would suit your property more and vice versa.
6. Set a budget
Everything needs a pre-planned budget, doesn't it? Knowing how you want to style your patio and spending accordingly is an important part of the planning. Whether you want to adhere to DIY upcycling techniques or you are inclined to splurge on new furniture, budgeting will help you avoid overspending.
7. Go with the in-trend designs
If you want to go hand in hand with modern-day garden designing trends, head towards the silver and grey-toned minimalistic garden designs. In addition to these subtle colors, porcelain products are in high demand with massive usage of concrete for interior and exterior designs.
8. Consider drainage
If you have a professional garden-designer on board, you don't need to worry about an efficient drainage system or the local construction regulations of your area. However, if you wear the hat yourself, pay close attention to tiny details like where will the rainwater drain, and whether there are any tree or manhole covers for that purpose, etc.
9. Mind Map first
The first step first; grab a pen and paper and draw what you want your garden to finally look like. You can also use 3D designing apps for this purpose. Having the final look of your garden drafted in front of you should help you plan it effectively.
10. Choosing materials
Always do your homework! Research and learn about the materials available and commonly demanded in the market – it can be concrete, rocks, natural stones, porcelain, or anything else. Each of these materials has its specific pros and cons, and the burden to research and make a wise choice lies on you.