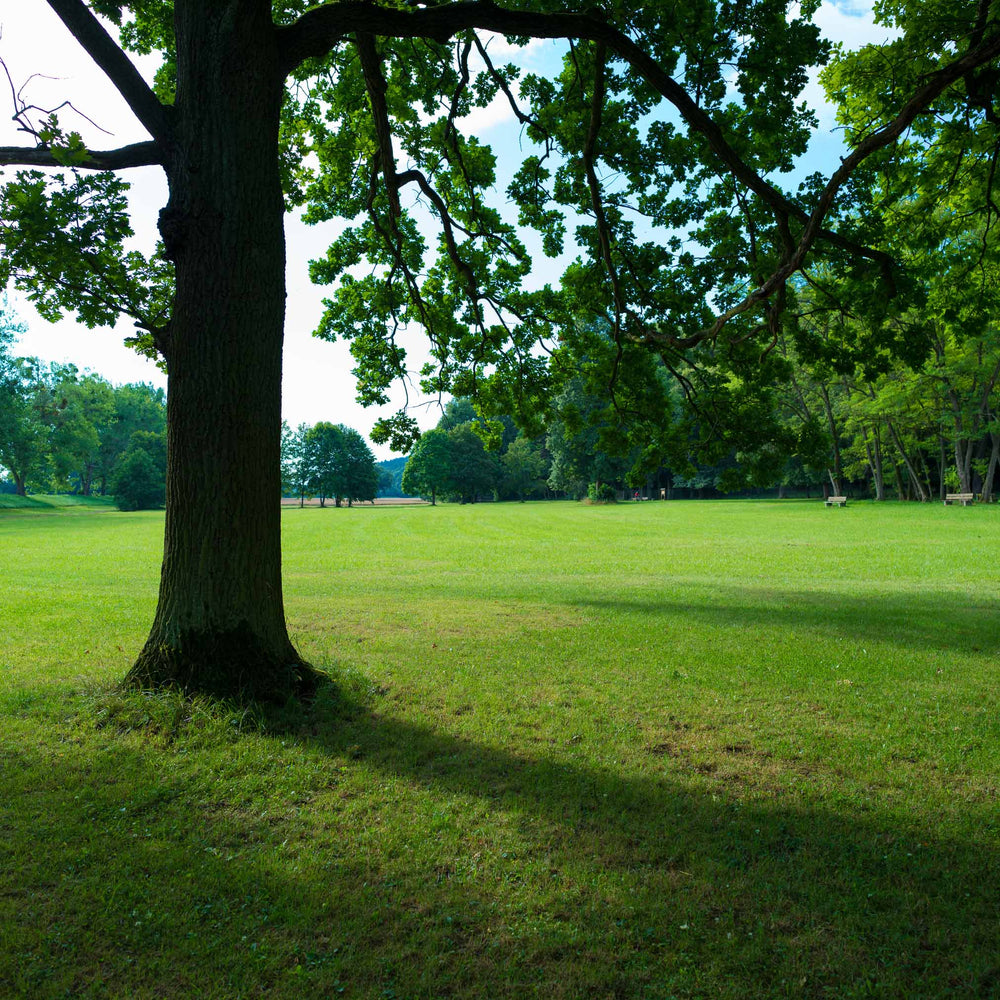 Best Trees for Backyard Shade & Fast-Growing Shade Trees
When you plant a shade tree you are creating a more beautiful and welcoming space outdoors, supporting the local environment, and protecting your home against climate change. Including both bright sun and shade in your yard gives you the best of both worlds, and it also supports more wildlife, including plants. 
While many shade trees are an investment in the future, there are a variety of fast-growing shade trees that can start slashing your energy bills within a few years of planting. Shade trees can reduce air conditioning costs in the summer and help your home stay warmer in the winter. Trees can also help reduce the impact of floods if you live in an area with flooding. Your tree's root system helps water get back into the ground, and its roots also absorb water, which prevents water from entering our waterways. 
If you have the space, consider planting multiple shade trees, some fast-growing and some that take longer to mature. Shade trees can serve multiple purposes including offering privacy and adding visual interest with spring flowers or colorful fall leaves. However, consider choosing a tree local to your area—they have the best chance of thriving and supporting your local ecosystem. Here are a few of the best shade trees for backyards. 
Sawtooth Oak
This large, fast-growing tree works well in yards with space and is one of the best trees for backyard shade. When mature, it reaches a height of 60' and has a 40' width, making it an excellent shade and privacy tree. The sawtooth oak is a fast-growing oak and will grow about 2 feet a year, or 30 feet in just 15 years. This majestic tree produces acorns, making it an important part of any ecosystem. Click here to purchase or learn more. 
White Oak
This majestic oak tree needs room, growing to a mature height of 50-80', with a mature width of 50-80'. It is one of the best backyard shade trees. It is a slower-growing tree and grows at a rate of less than one foot a year. Its width makes it one of the best shade trees on the market. It is a very long-lived tree. Some White Oaks are more than 600 years old. This is a very strong tree, and its spreading branches are known to be wind-resistant. Like the sawtooth oak, the white oak is excellent for wildlife, offering both food and habitat. Click here to purchase or learn more. 
Tulip Poplar
This glorious, large tree is very fast growing. It grows at a rate of more than 2 feet a year. However, it does need some space. It is a very tall tree, with a mature height of 70-90', and a mature width of 30-40'. It is one of the best backyard trees for shade. It blooms during May and June, producing beautiful tulip-shaped green and orange blossoms. Its bark is also aromatic. It is a native American hardwood and is easy to grow. Click here to purchase or for more information. 
Weeping Willow
This glorious tree is a medium-sized, fast-growing tree. While not as imposing as an oak tree, the lush weeping willow grows to 30-50' in height and 30-40' in width. This tree loves to be planted near water. It is considered one of the most classic and beautiful of trees, with its draping branches and light green leaves. Birds nest in its branches and many other animals use the tree for food. It blooms with yellow flowers in the late spring and winter, making it a conversation starter year-round. Click here for more information or to purchase. 
Loblolly Pine
This tall, fast-growing pine provides shade and will fill your yard with its refreshing scent. Its mature height is a towering 90', its mature width is 35'. Its height makes it an excellent tree for privacy as well as shade. Unlike other pine trees, the loblolly pine grows well in wetter, swampy conditions and can tolerate heat and humidity. It can easily adapt to many different soil types, though it does require full sun. This is a low-maintenance tree, which makes it an ideal tree for beginners. Click here to purchase or for more information.
Sioux Crape Myrtle
This beautiful flowering tree is one of the best shade trees for small backyards. It grows to a height of 12-15', with a mature width of 8-10'. It is a fast-growing tree and grows at a rate of more than 2 feet a year. Sioux Crape Myrtle blooms with huge, bright pink clusters of flowers during the summer and into the fall. With gorgeous dark green leaves in the spring and summer, the leaves change into vivid shades of red and purple come fall. Click here to purchase or for more information.