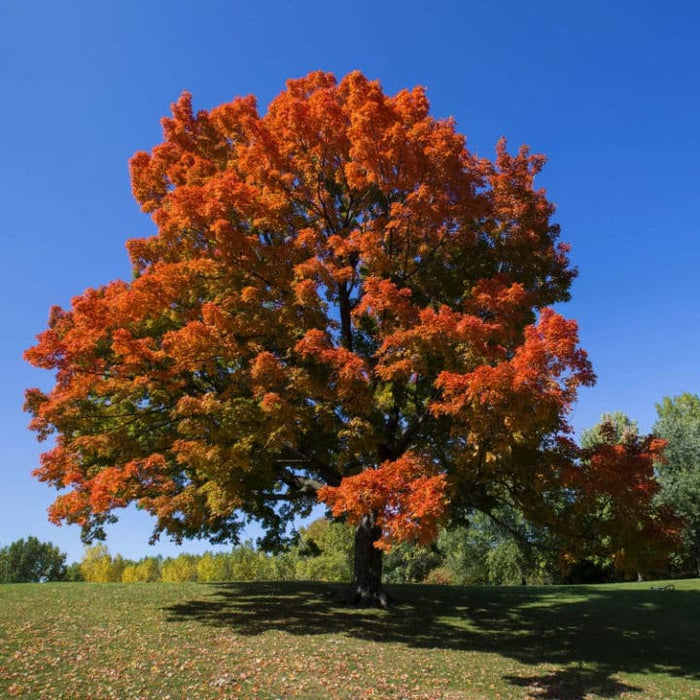 Sugar Maple Trees | Shade Tree
Original price
$34.95
-
Original price
$49.95
Get hold of one of America's most favored trees with its stunning Fall color to spruce up your landscape!
--
The Sugar Maple is among the most favorite trees in America. It is famous for its stunning, fall-colored foliage that transforms all year round. It is also well-known as the major source of maple syrup, a condiment usually used for pancakes, oatmeal, French toast, waffles, and more. Sugar Maple's breathtaking foliage can shift its color from brilliant yellow through orange to dazzling red orange. During Fall, you can find all these colors present on some trees. It can grow to a huge array of soil type but it has zero tolerance to salt. It has resistance to drought but will grow better if watered properly during hot season. For better results, choose an area with well-drained and loose soil. To achieve full growth, full sun to partial shade is needed for your Sugar Maple. Make sure to water it properly during its initial stage of growth. Its leaves will turn into light green if it is over-watered. Wilting leaves is also a sign of both under- or over-watering.
Stunning Fall-Colored Leaves
Major Source of Maple Syrup
One of America's Favorite Trees!
Growing Zones: 3,4,5,6,7,8